Saudi Arabia is the top country in MENA for venture capital investment during the first half of 2023
Riyadh, Saudi Arabia – 18 July 2023: The "H1 2023 Saudi Arabia Venture Capital Report" revealed that Saudi Arabia was the most funded country in the MENA region in terms of the amount of VC funding in H1 2023, which witnessed a total VC deployment of $446M (SAR 1.67 billion).
According to the report published today by the venture data platform MAGNiTT and sponsored by SVC, the Kingdom captured the highest share of total funding in the MENA region in the first half of 2023. VC funding in Saudi Arabia accounted for 42% of the total capital deployed in the region during H1 2023, increasing from 31% in 2022. The first half of 2023 also achieved a new record for the Kingdom's MEGA deal (more than $100M) funding, which stood at $289M (SAR 1.08 billion) across 2 deals.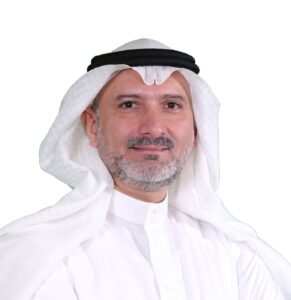 E-Commerce/Retail was the highest sector in the Kingdom by amount of funding and by number of deals in H1 2023, where the sector accounted for 83% of total funding with $368M (SAR 1.38 billion) aggregated across 11 deals.
Commenting on the report, Dr. Nabeel Koshak, CEO and Board Member at SVC, said, "The Kingdom's leading position in the VC scene in the region comes as a result of the many governmental initiatives launched to stimulate the VC and startups ecosystem within the Saudi Vision 2030 programs, in addition to the emergence of active investors from the private sector as well as innovative entrepreneurs.
He further added, "We at SVC are committed to continue leading the development of the VC ecosystem in Saudi Arabia through stimulating private investors to provide support in turn for startups and SMEs to be capable of fast and high growth, which leads to diversifying the national economy and achieving the goals of the Saudi Vision 2030".
SVC is a government investment company established in 2018 and is a subsidiary of the SME Bank, one of the development banks affiliated with the National Development Fund. SVC aims to stimulate and sustain financing for startups and SMEs from pre-Seed to pre-IPO by investing $1.6 billion through investment in funds and co-investment in startups. SVC invested in 43 funds that have invested in 674 companies through 1,257 deals.